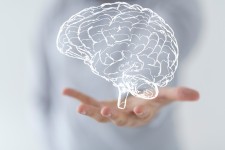 Furthers development of LBT-3627 focusing on immunomodulatory therapeutic strategy to treat Parkinson's disease
Philadelphia, PA, February 7, 2017 (Newswire.com) - ​​​​​​​​​​​​Longevity Biotech, Inc. (LBT) and the University of Nebraska Medical Center (UNMC) are pleased to announce support by The Michael J. Fox Foundation for Parkinson's Research (MJFF) to develop a novel immune transformative medicine, LBT-3627 to protect against nerve cell damage. The grant follows prior significant successes made through funding by the MJFF's Therapeutic Pipeline Program. The research is linked to the Foundation's new initiative for targeting inflammation as a disease-modifying strategy in Parkinson's disease (PD).
LBT-3627 is a selective neuroprotective immunomodulatory agent targeting the Vasoactive Intestinal Peptide Receptor 2 (VPAC2). The research aims to both protect and repair damaged dopamine neurons targeted in disease by determining the proper drug dose and route of administration. These will be performed in animals prior to human testing. The goal of these studies is to guide clinical translation.
We are excited about the future of LBT-3627 and its potential to improve the lives of the millions of patients that are affected each year by this devastating disease.

Dr. Scott Shandler, CEO, Longevity Biotech
"Collectively these studies will refine the therapeutic product profile for LBT-3627 as we head towards initial clinical evaluation of this unique disease-modifying strategy," said Dr. Scott Shandler, Ph.D., co-founder and CEO of Longevity Biotech. "We are excited about the future of LBT-3627 and its potential to improve the lives of the millions of patients that are affected each year by this devastating disease."
This work furthers the central thesis pursued by Dr. Howard Gendelman and his team at UNMC, who has performed basic and translation studies on immune transformative medicines for PD for two decades. "The VPAC2 pathway is intriguing from a therapeutic perspective since it is upstream of several key immune regulated inflammatory signaling molecules and has already been shown to afford a broader therapeutic opportunity. Furthermore, the ability to deliver LBT-3627 orally would be a major clinical advantage," said Dr. Gendelman.
"We are pleased to support the LBT and UNMC teams as they work toward addressing neuroinflammation as a strategy for new therapeutic options for people with Parkinson's disease," said Terina Martinez, Ph.D., senior associate director of Research Programs at The Michael J. Fox Foundation.
ABOUT PARKINSON'S DISEASE
Parkinson's disease is a progressive neurodegenerative disorder resulting in motor impairment and non-motor symptoms. Parkinson's is the second most common neurodegenerative disease after Alzheimer's disease. While a range of medications and surgical interventions are available to treat some of the symptoms of Parkinson's disease, no therapy has been shown to either prevent or cure the disease.
ABOUT UNIVERSITY OF NEBRASKA MEDICAL CENTER
Based in Omaha, NE, the University of Nebraska Medical Center is a world-renowned health system with a mission to transform the lives of patients and to create a healthy future for all individuals and communities through a combination of premier educational programs, innovative research and extraordinary patient care.
ABOUT LONGEVITY BIOTECH, INC
Longevity Biotech, Inc. is a preclinical-stage biopharmaceutical company pursuing numerous innovative programs based on the patented Hybridtide® platform technology. LBT's candidates display unique attributes that are expected to provide either first-in-class or best-in-class product profiles in their respective indication.
The Hybridtide® platform enables the development of therapeutic peptidomimetics that have a longer half-life compared to currently approved peptide drugs.
The Hybridtide® technology can be applied to most peptides and is available for partnership and/or co-development efforts as appropriate. For more information, visit http://www.longevitybiotech.com
ABOUT THE MICHAEL J. FOX FOUNDATION
As the world's largest nonprofit funder of Parkinson's research, The Michael J. Fox Foundation is dedicated to accelerating a cure for Parkinson's disease and improved therapies for those living with the condition today. The Foundation pursues its goals through an aggressively funded, highly targeted research program coupled with active global engagement of scientists, Parkinson's patients, business leaders, clinical trial participants, donors and volunteers. In addition to funding more than $650 million in research to date, the Foundation has fundamentally altered the trajectory of progress toward a cure. Operating at the hub of worldwide Parkinson's research, the Foundation forges groundbreaking collaborations with industry leaders, academic scientists and government research funders; increases the flow of participants into Parkinson's disease clinical trials with its online tool, Fox Trial Finder; promotes Parkinson's awareness through high-profile advocacy, events and outreach; and coordinates the grassroots involvement of thousands of Team Fox members around the world.
CONTACT INFORMATION:
Longevity Biotech, Inc
Ross Gillfillan, Public Relations
​Tel: +1 215-689-1042
Email: pr@LongevityBiotech.com
University of Nebraska Medical Center
​Tom O'Connor, UNMC Public Relations
​Tel: 402-559-4690
Email: toconnor@unmc.edu
Source: Longevity Biotech, Inc
Share: